CUPUAÇ
U
From Amazonia to you,
Cupuaçu

belongs to the same family as cocoa (Theobroma) and is processed likewise. Cupuaç

u

seeds are selected, roasted, peeled, treated and grounded resulting in the cupuaç

u

liquor, which is pressed until the solid residue is separated from the butter. The butter is filtered and deodorized butter is obtained. The result is similar to cocoa butter but it is superior in quality. ORIGIN
Amazonian rainforest biome, northern Brazil.


COMMON USES
Well-known moisturizer in makeup and hair products and excellent for insecticidal creams. It is commonly used in treatments for skin infection, hair loss, burns and wounds; as well as the prevention of stretch marks. Chocolates, beverages, desserts, ice creams, energy bars, and as nutritional supplements.
Cereal bars, granola and muesli mixes, as chocolate crunchy filling, among other applications.
PROCESSING OPTIONS
FREEZE-DRIED POWDER
BUTTER
PUREE
BITS




PACKAGING OPTIONS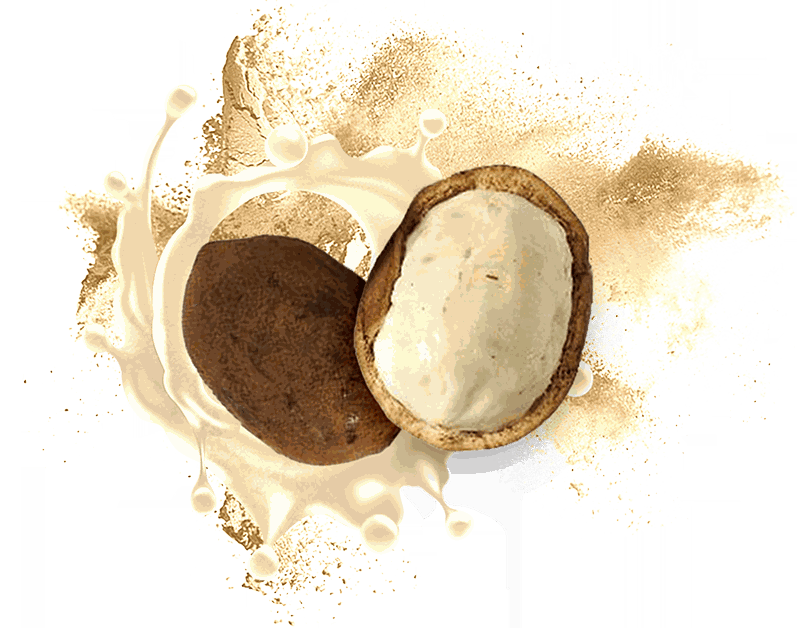 LOW MINIMUM ORDER QUANTITIES

AMAZONIA BIO
We bring fresh, raw, nutritious products and ingredients from our farmers to you, sustainable and fairly.
CONTACT DETAILS
Avenue de Bale 8a, 1140 Brussels, Belgium


+32 (0) 24450033
relationship@amazoniabio.com
FOLLOW US
Keep in touch with our latest from Amazonia Bio, or get in touch.